View Our Calendar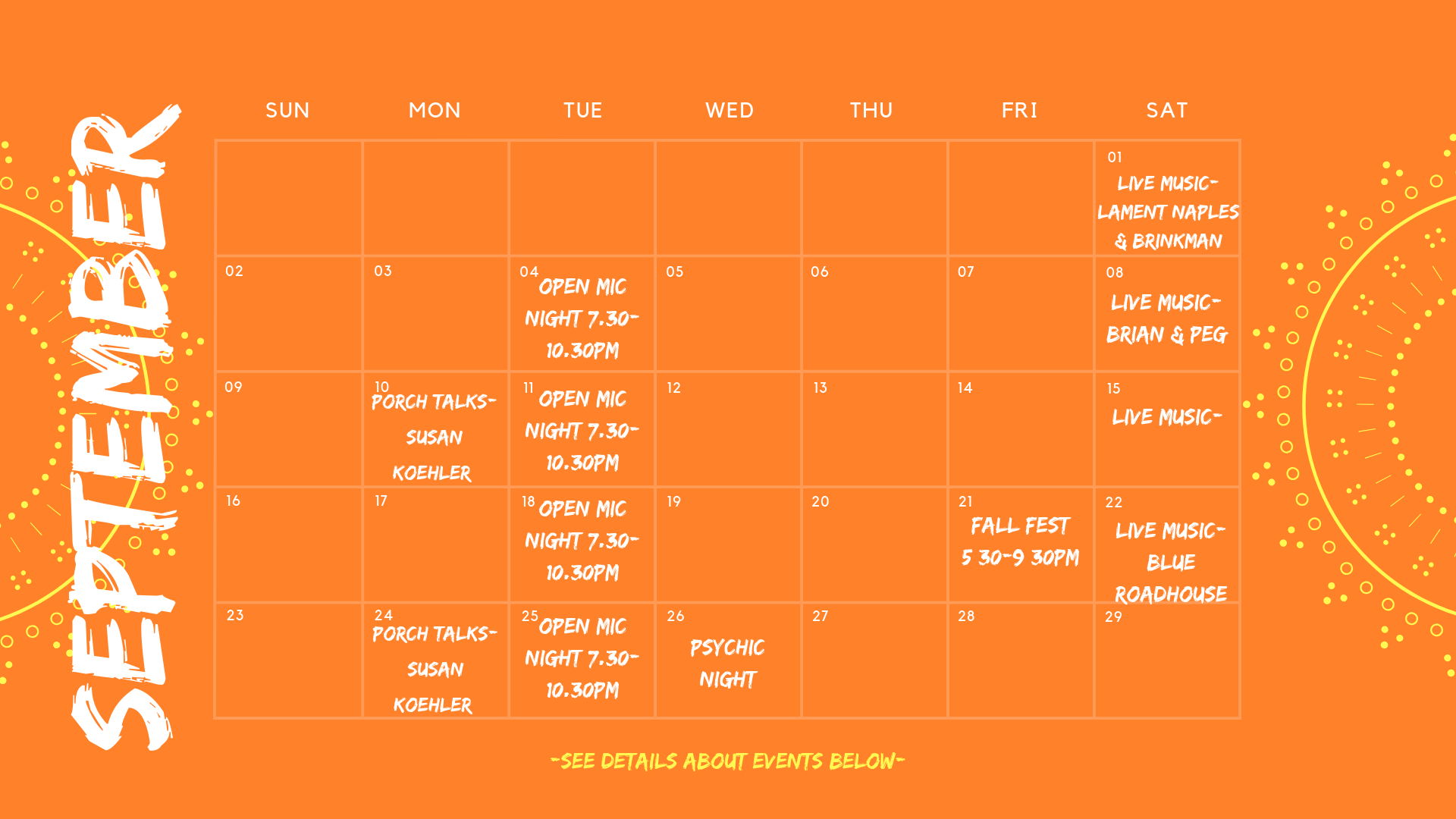 Live Music:
Need plans for the evening? Come and enjoy local & traveling artists play as you sip on a divine beverage in our enclosure. With a load of tasty options on our menu, wine, and beer list – you will find exactly what you're looking for.
Porch Talks:
Come and explore the realm of holistic healing with Susan Koehler. Koehler was diagnosed with stage four cancer years back, but she decided to use holistic healing methods instead of chemotherapy. She is now living cancer free and educating others on the exact natural healing methods that helped her. Come for an informal discussion around 6 pm, the formal discussion will begin at 6:30 pm.
Open Mic Night:
Do you have musical talent? Come in on Tuesday nights from 7:30-10:30 pm and show us your talent! All you have to do is show up, write your name on the sign-up sheet, and perform when it is your turn!
Psychic Night:
Recieve a joint reading via two experienced psychics, located originally in Ellicottville, NY. For a small fee of $25, receive a 15-minute joint session with both psychics. Call us to sign up & reserve your spot!